Answer
Chronic pain syndrome (CPS) is a common problem that presents a major challenge to health-care providers because of its complex natural history, unclear etiology, and poor response to therapy. [1] CPS is a poorly defined condition. Most authors consider ongoing pain lasting longer than 6 months as diagnostic, and others have used 3 months as the minimum criterion. In chronic pain, the duration parameter is used arbitrarily. Some authors suggest that any pain that persists longer than the reasonably expected healing time for the involved tissues should be considered chronic pain. [2] (See Presentation and Workup.)
CPS is a constellation of syndromes that usually do not respond to the medical model of care. This condition is managed best with a multidisciplinary approach, requiring good integration and knowledge of multiple organ systems. (The images below demonstrate conditions associated with CPS.) (See Treatment and Medication.)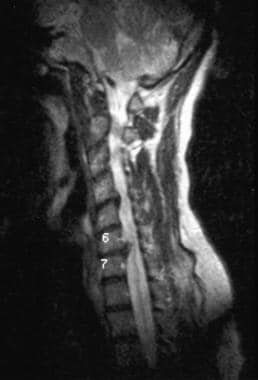 Sagittal magnetic resonance imaging (MRI) scan of the cervical spine in a patient with cervical radiculopathy. This image reveals a C6-C7 herniated nucleus pulposus.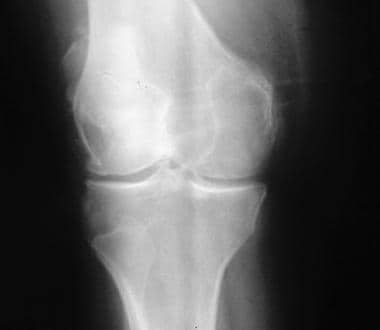 Osteoarthritis of the knee, Kellgren stage III.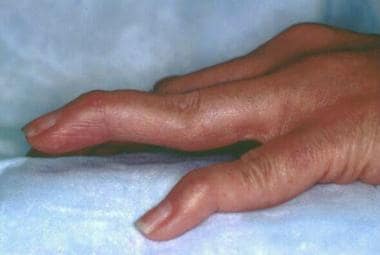 Changes in the hand caused by rheumatoid arthritis. Photograph by David Effron MD, FACEP.
Approximately 35% of Americans have some element of chronic pain, and approximately 50 million Americans are disabled partially or totally due to chronic pain. Chronic pain is reported more commonly in women.
---
Did this answer your question?
Additional feedback? (Optional)
Thank you for your feedback!