Answer
Ultrasonographic images of thrombi are seen below.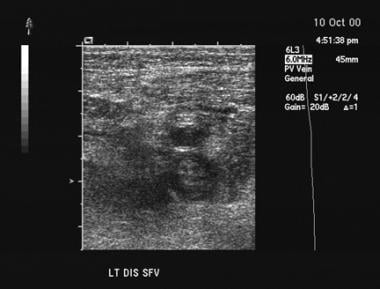 This ultrasonogram shows a thrombus in the distal superficial saphenous vein, which is under the artery.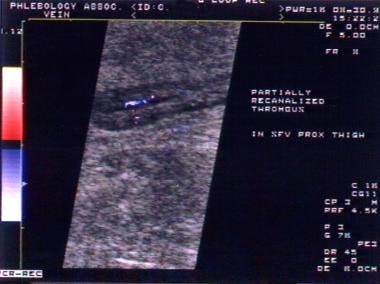 Longitudinal ultrasound image of partially recanalized thrombus in the femoral vein at mid thigh.
---
Did this answer your question?
Additional feedback? (Optional)
Thank you for your feedback!