Answer
The position of the mediastinum on the chest radiograph may predict whether a patient is likely to benefit from the procedure. A mediastinal shift away from the pleural effusion indicates a positive pleural pressure and compression of the underlying lung that can be relieved by thoracentesis. (See the images below.)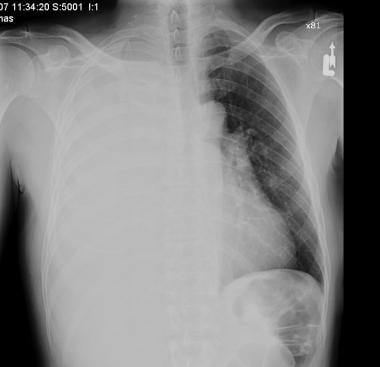 Massive right pleural effusion resulting in mediastinal shift to the left.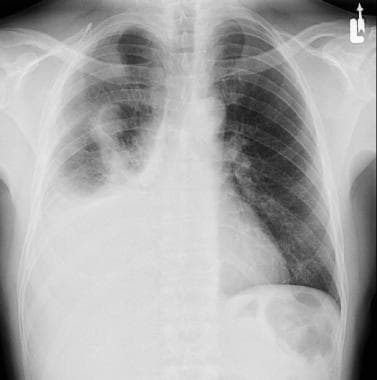 Right-sided pleural effusion after partial drainage showing improved left mediastinal shift.
In contrast, a mediastinal shift towards the side of the effusion indicates an endobronchial obstruction that prevents re-expansion of the lung when the pleural fluid is removed or lung trapped by encasement by chronic pleural thickening. Lung entrapment with malignant effusions is most common with mesothelioma and primary lung cancer.
Attempts at therapeutic thoracentesis usually do not improve dyspnea in patients with lung entrapment, due to the inability of the lung to re-expand. In fact, attempts at drainage of fluid in these patients usually results in a hydropneumothorax. (See the image below.)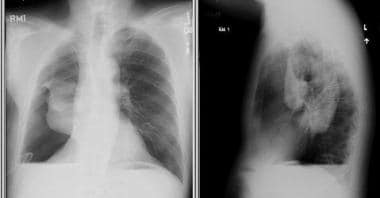 Lung entrapment with right hydropneumothorax and pleural drain in place.
---
Did this answer your question?
Additional feedback? (Optional)
Thank you for your feedback!