Answer
In left lower lobe (LLL) collapse (see images below), increased retrocardiac opacity silhouettes the LLL pulmonary artery and the left hemidiaphragm on frontal views. The hilum shifts downward, and the rotation of the heart produces flattening of the cardiac waist, which is known as the flat-waist sign. The superior mediastinum may shift and obliterate the aortic arch, the top of the aortic-knob sign. On lateral radiographs, opacity makes the posterior third of the left diaphragm indistinct. A CT scan shows the atelectatic LLL in the inferior posterior location.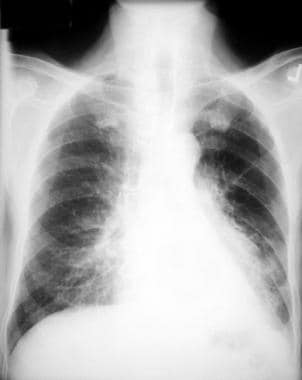 Atelectasis. Loss of volume on the left side; an elevated and silhouetted left diaphragm; and an opacity behind the heart, called a sail sign, are present.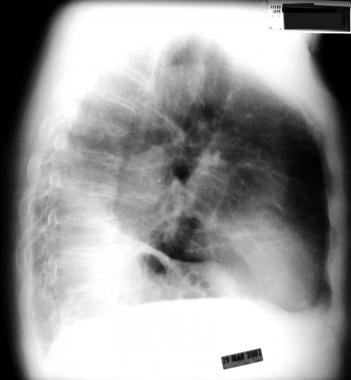 Atelectasis. Left lower lobe collapse.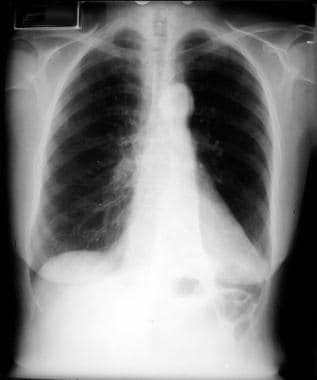 Atelectasis. Left lower lobe collapse. The sail sign is obvious.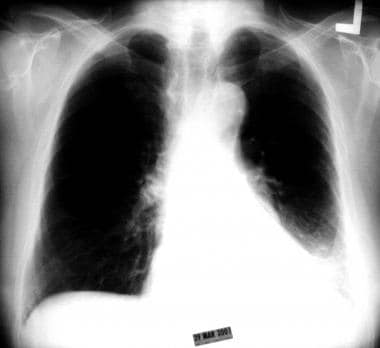 Atelectasis. Left lower lobe collapse on posteroanterior view.
---
Did this answer your question?
Additional feedback? (Optional)
Thank you for your feedback!