Answer
In left upper lobe (LUL) collapse (see images below), an atelectatic LUL shifts anteriorly and superiorly. In half the cases, a hyperexpanded superior segment of the left lower lobe (LLL) is positioned between the atelectatic upper lobe and the aortic arch. This gives the appearance of a crescent of the aerated lung, called the Luft Sichel sign. On lateral views, the major fissure is displaced anteriorly and the hyperexpanded RUL may herniate across the midline. On PA views, an atelectatic LUL produces a faint opacity in the left upper hemithorax, obliterating the left heart border. A CT scan demonstrates the inferior location of the collapsed lobe and the shift of the RUL across the midline.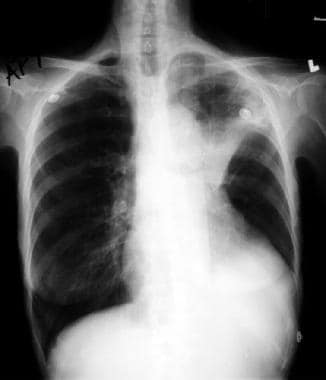 Atelectasis. Left upper lobe collapse showing opacity contiguous to the aortic knob, a smaller left hemithorax, and a mediastinal shift.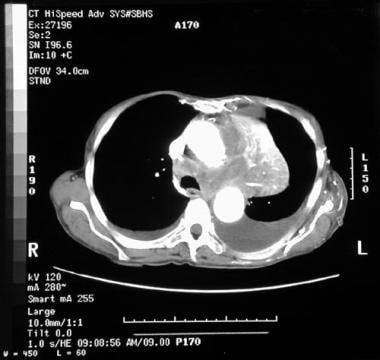 Atelectasis. CT scan of a left upper lobe collapse with a small pleural effusion.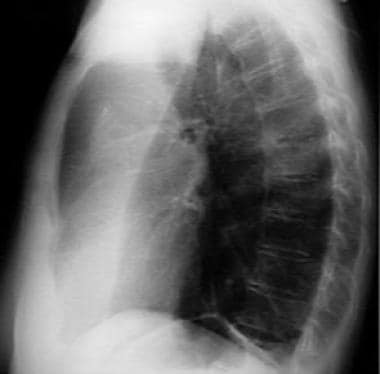 Atelectasis. The left upper lobe collapses anteriorly on a lateral chest x-ray film.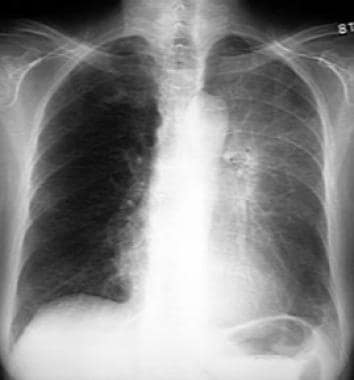 Atelectasis. Left upper lobe collapse. The top of the aortic knob sign is demonstrated.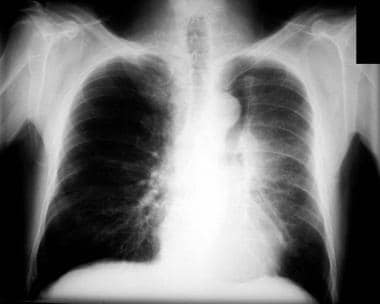 Atelectasis. Left upper lobe collapse. The Luft Sichel sign is demonstrated clearly in this radiograph.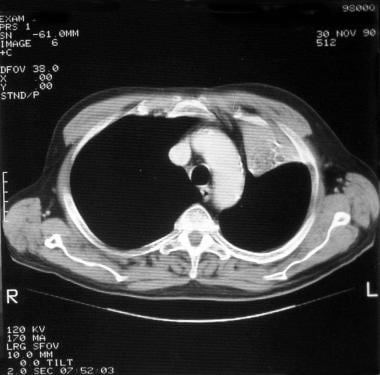 Atelectasis. Chest CT scan showing left upper lobe collapse.
---
Did this answer your question?
Additional feedback? (Optional)
Thank you for your feedback!