Answer
Right middle lobe (RML) collapse (see images below) obscures the right heart border on a posteroanterior (PA) film. Occasionally, a triangular opacity may be observed. The lateral view demonstrates a triangular opacity overlying the heart because the major fissure shifts upward and the minor fissure shifts downward. Upon CT scanning, the atelectatic RML appears as a triangular opacity against the right heart border with the apex pointing laterally and is termed the "tilted ice cream cone sign."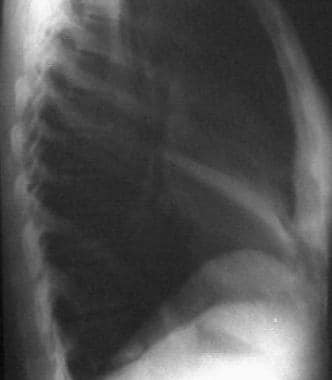 Atelectasis. A lateral chest x-ray film confirms the diagnosis of right middle lobe collapse. The minor fissure moves down, and the major fissure moves up, leading to a wedge-shaped opacity.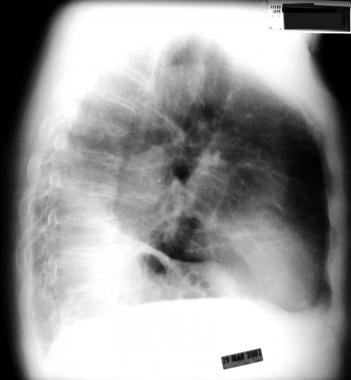 Atelectasis. Left lower lobe collapse.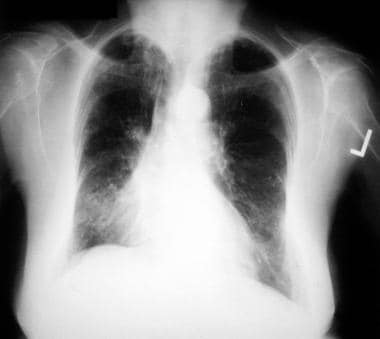 Atelectasis. Right middle lobe collapse showing obliteration of the right heart border.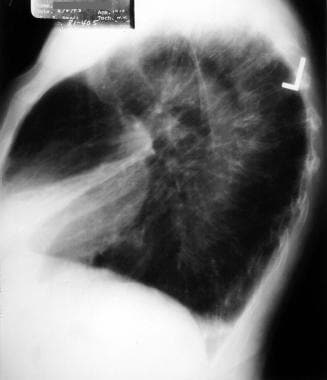 Atelectasis. Right middle lobe collapse on a lateral chest x-ray film.
---
Did this answer your question?
Additional feedback? (Optional)
Thank you for your feedback!