Answer
Complete atelectasis of an entire lung (see images below) is when (1) complete collapse of a lung leads to opacification of the entire hemithorax and an ipsilateral shift of the mediastinum and (2) the mediastinal shift separates atelectasis from massive pleural effusion.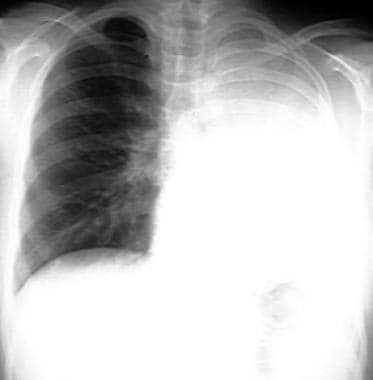 Complete atelectasis of the left lung. Mediastinal displacement, opacification, and loss of volume are present in the left hemithorax.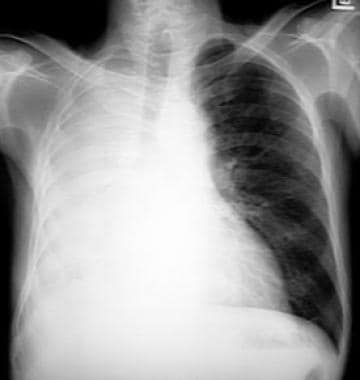 Complete right lung atelectasis.
---
Did this answer your question?
Additional feedback? (Optional)
Thank you for your feedback!