Answer
Answer
Chest radiographic findings in patients with anaerobic bacterial pneumonia typically demonstrate an infiltrate with or without cavitation in one of the dependent segments of the lungs (ie, posterior segments of the upper lobes, superior segments of the lower lobes). Lucency within the infiltrate suggests a necrotizing pneumonia. Air-fluid levels within a circumscribed infiltrate indicate a lung abscess. Costophrenic angle blunting and the presence of a meniscus are signs of a parapneumonic pleural effusion.
More images in patients with aspiration pneumonia are provided below.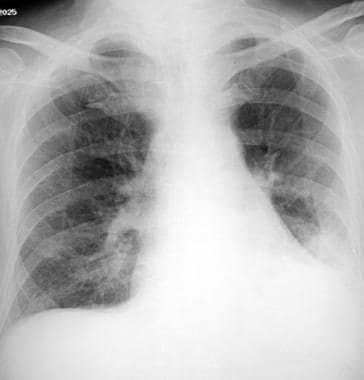 Aspiration pneumonia in an 84-year-old man in generally good health who had fever and cough. This posteroanterior radiograph demonstrates a left lower lobe opacity.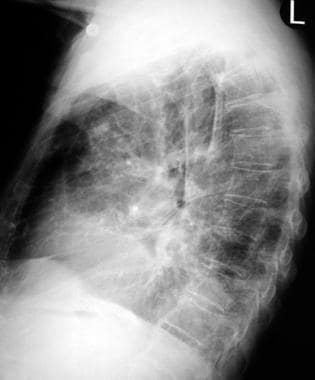 Lateral radiograph in an 84-year-old patient with aspiration pneumonia confirms the location of the abnormality in the left lower lobe.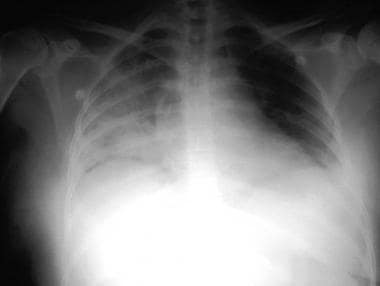 Chest radiograph of a patient with massive aspiration pneumonia of the right lung.
---
Did this answer your question?
Additional feedback? (Optional)
Thank you for your feedback!