Answer
White sponge nevus, candidiasis, or thrush typically occurs as a flat lesion, removable by scraping, which reveals an erythematous base. However, hyperplastic candidiasis lesions are adherent and do not wipe off, making this disease especially difficult to distinguish from oral hairy leukoplakia (OHL). Resolution of the lesion with antifungal therapy suggests candidiasis over hairy leukoplakia. However, hairy leukoplakia lesions are commonly also infected with Candida, further confusing the clinical diagnosis. See the images below.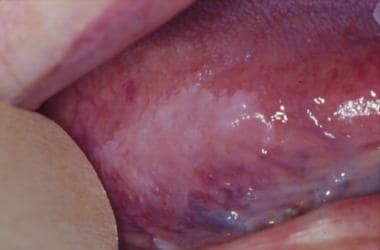 White sponge nevus.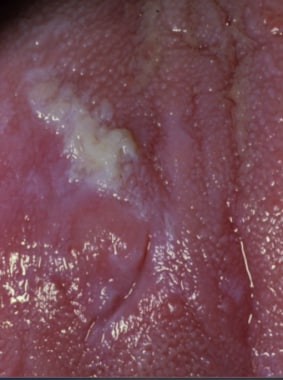 Hyperplastic candidiasis.
---
Did this answer your question?
Additional feedback? (Optional)
Thank you for your feedback!