Answer
The keratotic type resembles the solid type and its nests of basaloid cells with peripheral palisading. The island centers display keratinization and squamous differentiation. See the image below.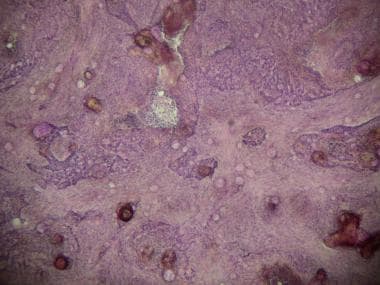 Keratotic basal cell carcinoma. Rare type characterized by keratocysts. Courtesy of Shang I Brian Jiang, MD.
---
Did this answer your question?
Additional feedback? (Optional)
Thank you for your feedback!