Answer
Plain radiography is of limited value in evaluating a joint for infection [22] ; periarticular soft-tissue swelling is the most common finding. This imaging modality is most useful in ruling out underlying osteomyelitis or periarticular osteomyelitis caused by the joint infection itself.
In addition, plain radiography can reveal the linear deposition of calcium pyrophosphate. The radiographic findings of reactive arthritis are usually limited to those of soft-tissue swelling. Periarticular osteoporosis may be detected.
See the x-ray films below.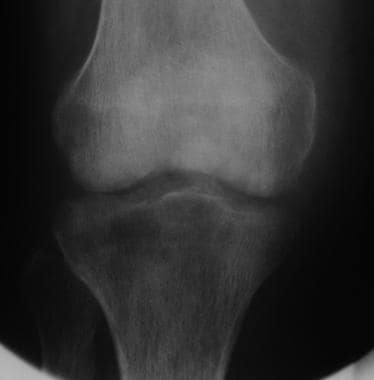 A 30-year-old man who was taking steroids presented with a joint effusion and knee pain. Anteroposterior view of the knee demonstrates patchy demineralization of the tibia and femur and joint-space narrowing. This was caused by tuberculoid infection of the joint.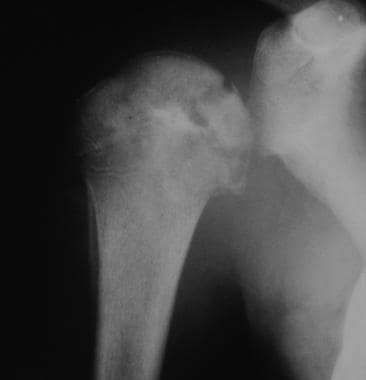 Septic arthritis. Anteroposterior view of the shoulder demonstrates subchondral erosions and sclerosis in the humeral head. These are relatively late findings of septic arthritis. Periosteal reaction due to coincident osteomyelitis is present adjacent to the surgical neck of the humerus.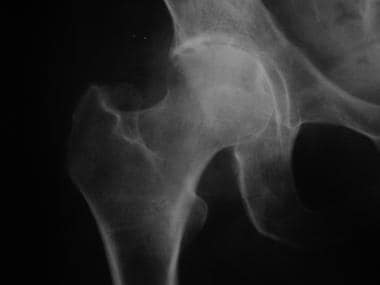 During the progression of infectious arthritis of the hip, this image was obtained early in the disease and shows only concentric joint-space loss.
---
Did this answer your question?
Additional feedback? (Optional)
Thank you for your feedback!