Answer
The clinical presentation of WNE is not unlike other causes of arthropod-borne viral encephalitis (eg, Japanese encephalitis, equine encephalitis), including mental confusion, stupor, or coma. However, the clinical presentation of arthropod-borne viral encephalitis is characterized by rapid onset and severe headache. Arthropod-borne viral encephalitis has some distinctive features that indicate a presumptive clinical diagnosis (as seen in the charts below).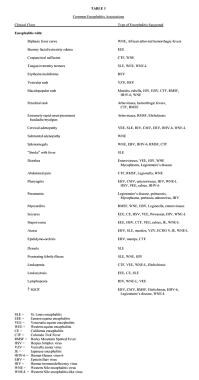 Common encephalitis associations.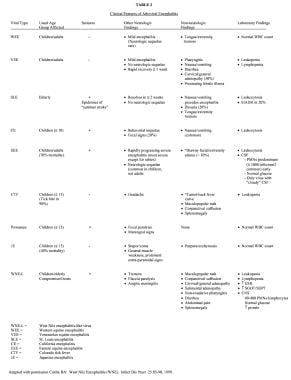 Clinical features of arboviral encephalitis.
---
Did this answer your question?
Additional feedback? (Optional)
Thank you for your feedback!