Answer
TB is caused by M tuberculosis, a slow-growing obligate aerobe and a facultative intracellular parasite. The organism grows in parallel groups called cords (as seen in the image below). It retains many stains after decoloration with acid-alcohol, which is the basis of the acid-fast stains used for pathologic identification.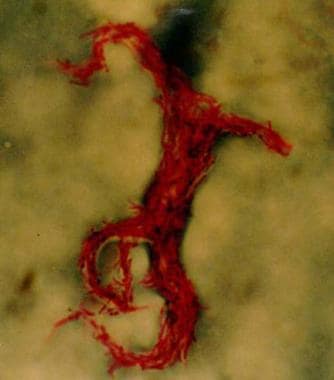 Acid-fast bacillus smear showing characteristic cording in Mycobacterium tuberculosis.
---
Did this answer your question?
Additional feedback? (Optional)
Thank you for your feedback!