Answer
Histopathologic data for human toxoplasmosis has been obtained mostly from autopsy studies in infants and immunodeficient patients with serious infections. Such knowledge in immunocompetent patients is limited.
Pathologic findings are usually obtained from lymph node biopsy specimens in these patients. Multiple brain abscesses are commonly found, often involving the cerebral cortex and deep gray nuclei, less often the brainstem and cerebellum, and rarely the spinal cord. (See the images below.)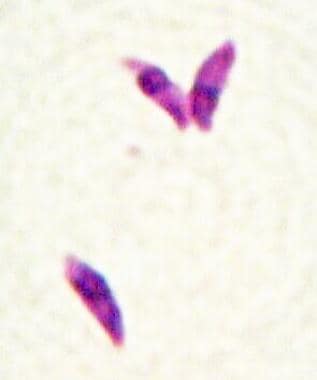 Toxoplasma gondii tachyzoites (Giemsa stain).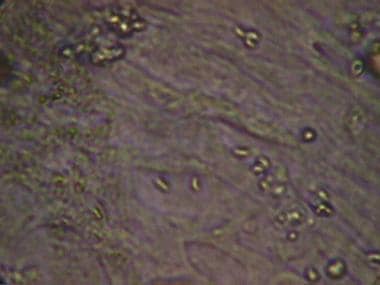 Toxoplasma gondii tachyzoites in cell line.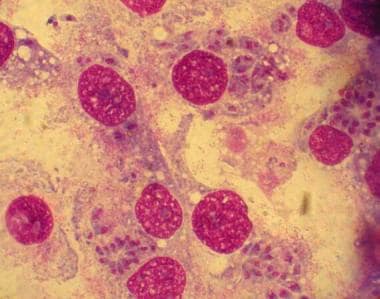 Toxoplasma gondii in infected monolayers of HeLa cells (Giemsa stain).
---
Did this answer your question?
Additional feedback? (Optional)
Thank you for your feedback!