Answer
The parasites exist in the flagellated promastigote stage in sandflies and in artificial culture and then transform into the nonflagellated amastigote form in animal and human hosts (see the following image).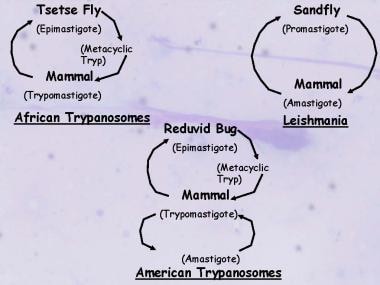 Life cycles of the medically important Kinetoplastida illustrating the similarities and differences between the trypanosomes and Leishmania.
---
Did this answer your question?
Additional feedback? (Optional)
Thank you for your feedback!