Answer
The taxonomy of Leishmania organisms is complex, and no single categorization is generally accepted (see the following image).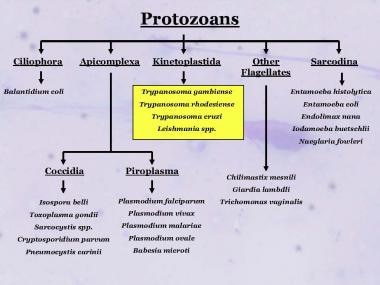 Taxonomy of some of the medically important protozoans showing the relative relationship of the Kinetoplastida parasites generally, and Leishmania specifically.
---
Did this answer your question?
Additional feedback? (Optional)
Thank you for your feedback!