Answer
This condition affects as many as 12 million people worldwide, with 900,000 to 1.3 million new cases each year. The global incidence of leishmaniasis has increased in recent years due to increased international leisure- and military-related travel, human alteration of vector habitats, and concomitant factors that increase susceptibility, such as infection with human immunodeficiency virus (HIV) and malnutrition. With the exception of Australia, the Pacific Islands, and Antarctica, the parasites have been identified throughout large portions of the world.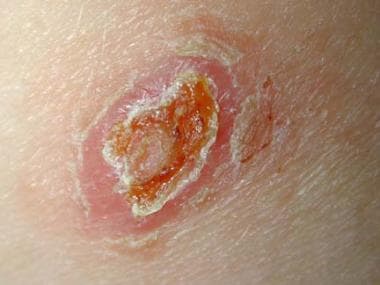 Old World localized cutaneous leishmaniasis located on the trunk of a soldier stationed in Kuwait. This lesion was a 3-cm by 4-cm nontender ulceration that developed over the course of 6 months at the site of a sandfly bite. The patient reported seeing several rats around his encampment.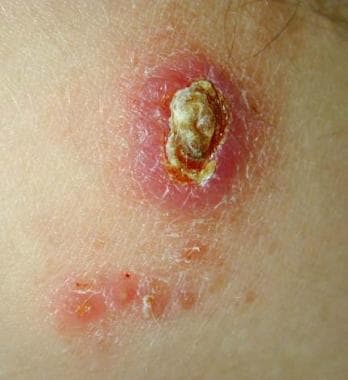 Old World cutaneous leishmaniasis located on the right arm of the same soldier stationed in Kuwait. This 2-cm by 3-cm lesion was located at the exposed area where the sleeve ended. Note the satellite lesions.
---
Did this answer your question?
Additional feedback? (Optional)
Thank you for your feedback!