Answer
Dengue is the most common and important arthropod-borne viral (arboviral) illness in humans. It is transmitted by mosquitoes of the genus Aedes, which are widely distributed in subtropical and tropical areas of the world (see the image below). The incidence of dengue has increased dramatically in recent decades, with estimates of 40%-50% of the world's population at risk for the disease in tropical, subtropical, and, most recently, more temperate areas. [1]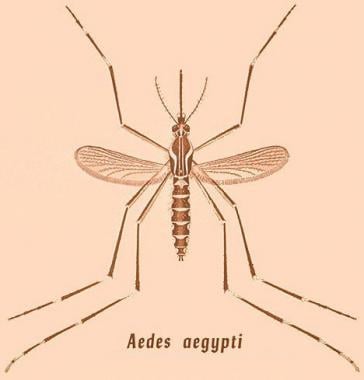 Drawing of Aedes aegypti mosquito. Courtesy of the Centers for Disease Control and Prevention (CDC).
---
Did this answer your question?
Additional feedback? (Optional)
Thank you for your feedback!