Answer
Answer
Acute HIV infection (also known as seroconversion) is defined as the period between exposure to the virus and completion of the initial immune responses (when an antibody test becomes positive for HIV). After infection, HIV is able to replicate at an exponential rate using CD4 cells. See the image below.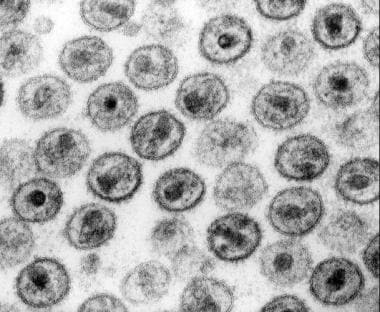 Electron microscopy of human immunodeficiency virus (HIV)–1 virions. Courtesy of CDC/Dr. Edwin P. Ewing, Jr.
The following is a simplified outline of events that occur during acute HIV infection. [2]
---
Did this answer your question?
Additional feedback? (Optional)
Thank you for your feedback!