Answer
MDS affects hematopoiesis at the stem cell level, as indicated by cytogenetic abnormalities, molecular mutations, and morphologic and physiologic abnormalities in maturation and differentiation of one or more of the hematopoietic cell lines. [1, 2, 3] See the image below.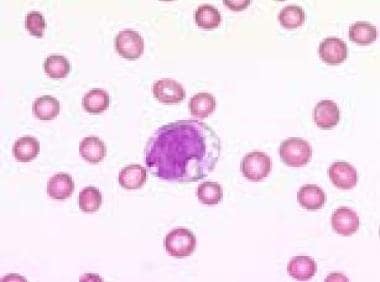 Blood film (1000× magnification) demonstrating a vacuolated blast in a refractory anemia with excess of blasts in transformation. Courtesy of U. Woermann, MD, Division of Instructional Media, Institute for Medical Education, University of Bern, Switzerland.
See Myelodysplastic Syndromes: Classification, Features, Diagnosis, and Treatment Options, a Critical Images slideshow, to help identify, classify, work up, and treat these disorders.
---
Did this answer your question?
Additional feedback? (Optional)
Thank you for your feedback!