Answer
Infarction of bone and bone marrow in patients with sickle cell disease can lead to the following changes (see images below):
Osteolysis (in acute infarction)

Osteonecrosis (avascular necrosis/aseptic necrosis)

Articular disintegration

Myelosclerosis

Periosteal reaction (unusual in the adult)

H vertebrae (steplike endplate depression; also known as the Reynold sign or codfish vertebrae)

Dystrophic medullary calcification

Bone-within-bone appearance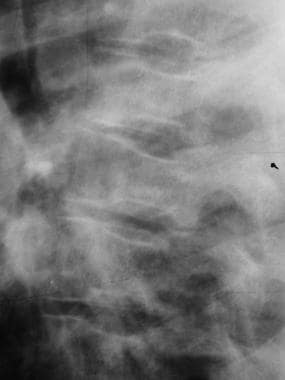 Skeletal sickle cell anemia. H vertebrae. Lateral view of the spine shows angular depression of the central portion of each upper and lower endplate.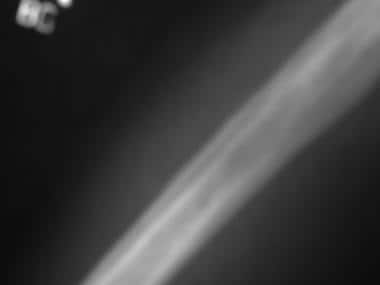 Skeletal sickle cell anemia. Bone-within-bone appearance. Following multiple infarctions of the long bones, sclerosis may assume the appearance of a bone within a bone, reflecting the old cortex within the new cortex.
---
Did this answer your question?
Additional feedback? (Optional)
Thank you for your feedback!