Answer
The Jackson veil is an abnormal membrane that passes anterior to the ascending colon and permits the cecum to be mobile around the lower point of the fixation permitted by the membrane (see the image below).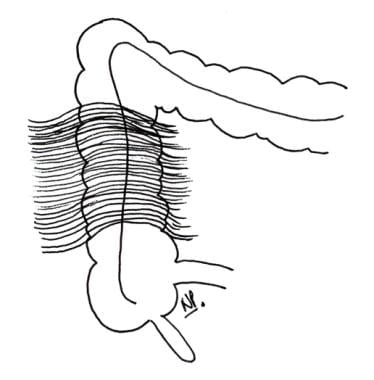 Jackson veil over ascending colon contains numerous small blood vessels from renal and lumbar arteries.
---
Did this answer your question?
Additional feedback? (Optional)
Thank you for your feedback!