Answer
A CT scan of the neck, chest, abdomen, and pelvis is used to detect enlarged lymph nodes, hepatosplenomegaly, or filling defects in the liver and spleen. Currently, it is the most widely used test for initial staging, assessing treatment response, and conducting follow-up care. [17] See the images below.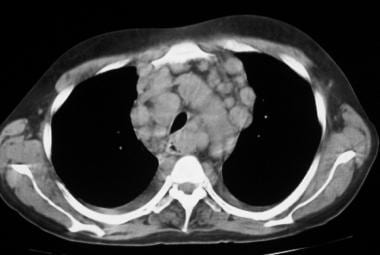 Nonenhanced CT scan through the mediastinum shows multiple enlarged lymph nodes in the prevascular space, in the right and left paratracheal region. Nodes in the left paratracheal region cause the trachea to be indented and narrowed on the left side. Note the small, bilateral pleural effusion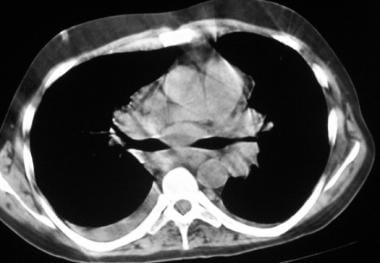 Nonenhanced CT scan through the mediastinum at the level of the carina shows enlarged tracheobronchial and subcarinal nodes. Note the small bilateral pleural effusion.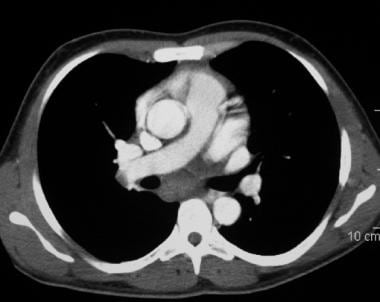 Contrast-enhanced axial CT scan in a child shows hypoattenuating, enlarged, subcarinal lymph nodes with splaying of the tracheal bifurcation.
---
Did this answer your question?
Additional feedback? (Optional)
Thank you for your feedback!