Answer
Non-Hodgkin lymphomas (NHLs) are tumors originating from lymphoid tissues, mainly of lymph nodes. These tumors may result from chromosomal translocations, infections, environmental factors, immunodeficiency states, and chronic inflammation. See the image below.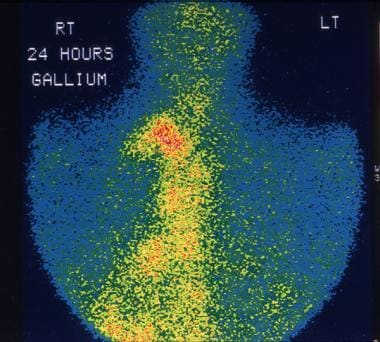 This 28-year-old man was being evaluated for fever of unknown origin. Gallium-67 study shows extensive uptake in the mediastinal lymph nodes due to non-Hodgkin lymphoma (NHL).
---
Did this answer your question?
Additional feedback? (Optional)
Thank you for your feedback!