Answer
Peripheral smear findings can help in the diagnosis of a concomitant underlying hematologic malignancy associated with hemolysis. For example, smears in CLL are characterized by an abundance of small lymphocytes and smudge cells (ruptured CLL cells).
The following are examples of the value of evaluating peripheral blood smears.
Polychromasia indicates RBC immaturity (see the image below).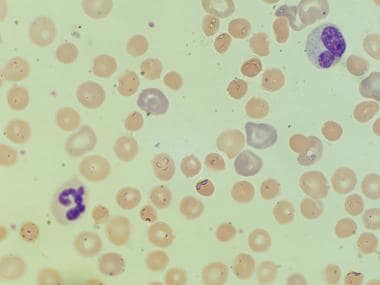 Polychromasia.
A peripheral smear may demonstrate spherocytes, suggesting congenital spherocytosis or autoimmune hemolytic anemia (AIHA); see the image below.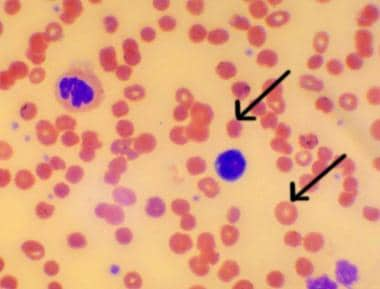 Spherocytes. One arrow points to a spherocyte; the other, to a normal RBC with central pallor.
The presence of schistocytes (fragmented red blood cells) suggests TTP, HUS, or mechanical damage (see the image below).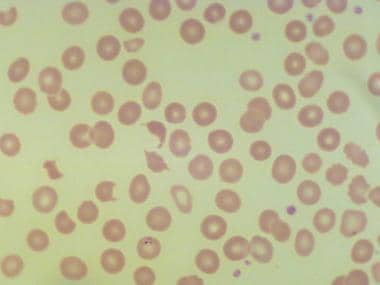 Schistocytes (thrombotic thrombocytopenic purpura).
---
Did this answer your question?
Additional feedback? (Optional)
Thank you for your feedback!