Answer
Bone marrow biopsy and aspirate may show a hypercellular bone marrow with a megaloblastic maturation of cells (see the slides below). This cannot be differentiated from changes observed with vitamin B-12 deficiency.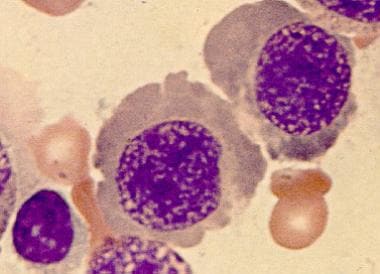 Histologically, the megaloblastosis caused by folic acid deficiency cannot be differentiated from that observed with vitamin B-12 deficiency.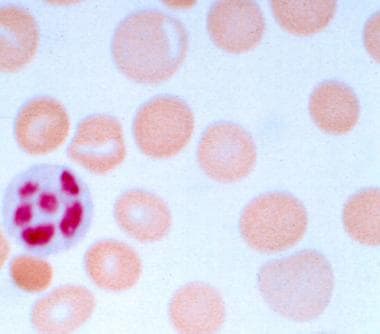 Peripheral smear of blood in a patient with pernicious anemia. Macrocytes are observed and some of the red blood cells show ovalocytosis. A 6-lobed polymorphonuclear leucocyte is present.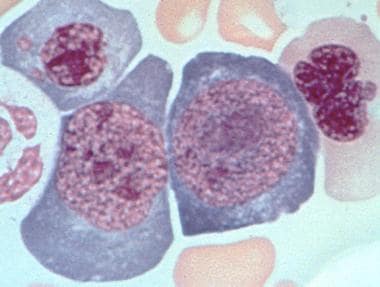 Bone marrow aspirate from a patient with untreated pernicious anemia. Megaloblastic maturation of erythroid precursors is shown. Two megaloblasts occupy the center of the slide with a megaloblastic normoblast above.
---
Did this answer your question?
Additional feedback? (Optional)
Thank you for your feedback!