Answer
If a specific hereditary hemolytic disorder (eg, hereditary spherocytosis, hemoglobinopathy) is suggested in a patient, examine blood from family members for that entity by appropriate laboratory methods. Establishment of a hemolytic defect in other closely related family members permits a presumptive diagnosis of hereditary intracorpuscular hemolytic disorder in the patient. Showing a similar RBC abnormality (eg, spherocytes, abnormal Hb, G-6-PD deficiency) among family members establishes the basic etiology. Once the probability of a hereditary hemolytic disorder is established, a planned approach to determine the definitive abnormality is usually simple.
A careful examination of the peripheral smear may reveal spherocytes in hereditary spherocytosis, ovalocytes in hereditary elliptocytosis, sickle cells in patients with major hemoglobinopathies associated with sickle Hb, target cells in patients with Hb C or E disease, and marked poikilocytosis with target cells, microcytes, and hypochromic RBCs in thalassemia. (See the images below.)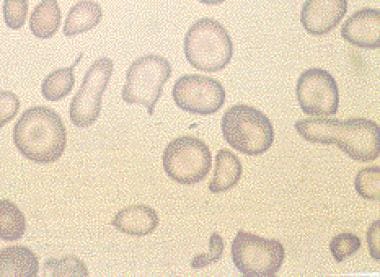 Microcytic anemia.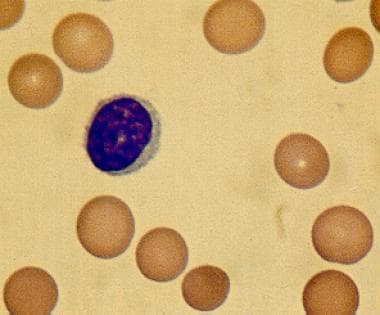 Peripheral smear showing classic spherocytes with loss of central pallor in the erythrocytes.
---
Did this answer your question?
Additional feedback? (Optional)
Thank you for your feedback!