Answer
MRI permits imaging of the aorta comparable to that achievable with CT and ultrasonography, but without subjecting the patient to a dye load or ionizing radiation (see the image below). It may offer better imaging of branch vessels than either CT or ultrasonography does, but it is less valuable in assessing suprarenal extension and is not suitable in patients who are unstable. MRI may have a role in very stable patients with a severe dye allergy.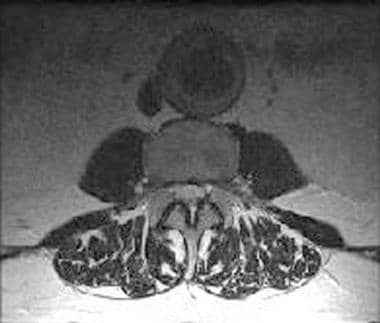 MRI of 77-year-old man with leg pain believed to be secondary to degenerative disk disease. During evaluation, abdominal aortic aneurysm was discovered.
---
Did this answer your question?
Additional feedback? (Optional)
Thank you for your feedback!