Answer
Abdominal aortic aneurysms (AAAs) are relatively common and are potentially life-threatening. Patients at greatest risk for AAA are men who are older than 65 years and have peripheral atherosclerotic vascular disease. See the image below.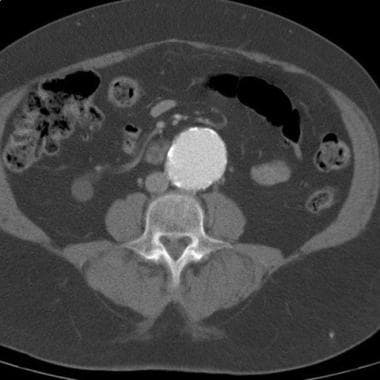 CT demonstrates abdominal aortic aneurysm (AAA). Aneurysm was noted during workup for back pain, and CT was ordered after AAA was identified on radiography. No evidence of rupture is seen.
---
Did this answer your question?
Additional feedback? (Optional)
Thank you for your feedback!