Answer
Answer
In the patient with known lung cancer and an effusion with a negative cytology, medical thoracoscopy is an excellent tool. It allows for direct visualization of the pleura and a thorough examination for evidence of metastasis.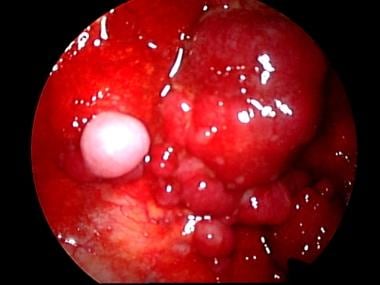 Bulky metastasis on parietal pleura.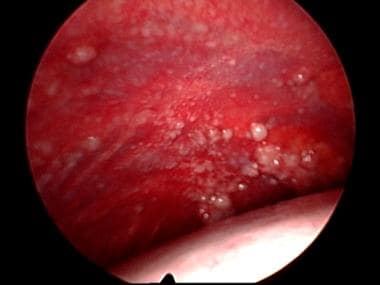 Examination for evidence of metastasis.
The sensitivity of pleuroscopy-guided biopsy in malignant pleural effusions is 95%, compared with 62% for cytology from thoracentesis and 44% for closed pleural biopsy. [10] By allowing for a more accurate diagnosis and staging, unnecessary procedures may be prevented on a patient who is inappropriately categorized into a lower stage.
---
Did this answer your question?
Additional feedback? (Optional)
Thank you for your feedback!