Answer
Answer
Pleural Effusion of Unknown Origin
Cytologic examination of pleural fluid is only diagnostic in 60-80% of patients with metastatic pleural involvement and in less than 20% in patients with mesothelioma. [3] In cases for which the initial evaluation of a pleural effusion is nondiagnostic and malignancy is suspected, medical thoracoscopy and parietal pleural biopsy should be considered. [4] Medical thoracoscopy with pleural biopsy, as shown in the image below, establishes a diagnosis in more than 90% of the cases. [5]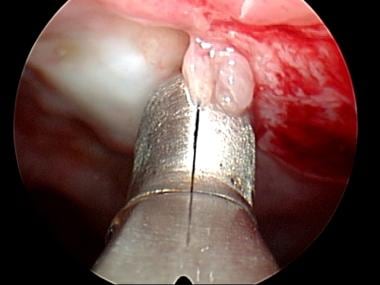 Biopsy forceps sampling parietal pleura.
---
Did this answer your question?
Additional feedback? (Optional)
Thank you for your feedback!