Answer
Initially, the fissure is just a tear in the anal mucosa and is defined as an acute anal fissure. If the fissure persists over time, it progresses to a chronic fissure that can be distinguished by its classic features. The fibers of the internal anal sphincter are visible in the base of the chronic fissure, and often, an enlarged anal skin tag is present distal to the fissure and hypertrophied anal papillae are present in the anal canal proximal to the fissure. (See the images below.)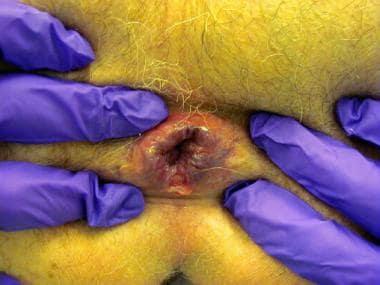 Acute anal fissure.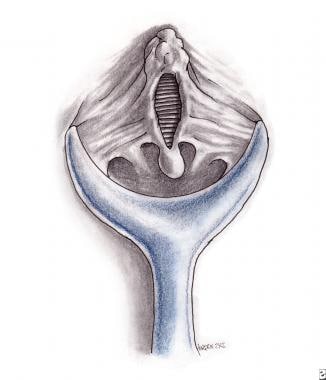 Anal fissure.
Most anal fissures occur in the posterior midline, with the remainder occurring in the anterior midline (99% of men, 90% of women). About 2% of patients have anterior and posterior fissures. Fissures occurring off the midline should raise the possibility of other bowel conditions (eg, Crohn disease), infection (eg, sexually transmitted disease or AIDS [4] ), or cancer.
---
Did this answer your question?
Additional feedback? (Optional)
Thank you for your feedback!