Answer
Answer
The pathologic hallmark of malignant hypertension is fibrinoid necrosis of the arterioles, which occurs systemically, but specifically in the kidneys. These patients develop fatal complications if untreated, and more than 90% will not survive beyond 1-2 years. See Malignant Hypertension.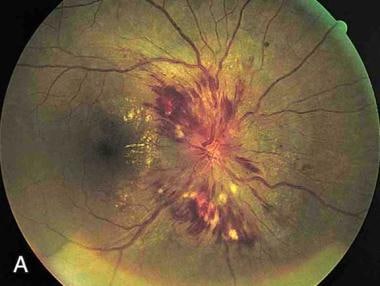 Papilledema. Note the swelling of the optic disc, with blurred margins
---
Did this answer your question?
Additional feedback? (Optional)
Thank you for your feedback!