Answer
Answer
Ultrasonography is the most common test used in the emergency department for the diagnosis of biliary colic and acute cholecystitis (see the image below). This imaging modality may be diagnostic for biliary disease, help exclude biliary disease, or may reveal alternative causes of the patient's symptoms. Ultrasonography is 90-95% sensitive for cholecystitis and has a 78-80% specificity. [15] For simple cholelithiasis, it is 98% sensitive and specific.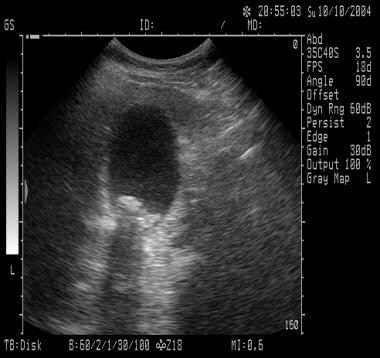 The sonogram only shows gallstones within the gallbladder but no evidence of cholecystitis (ie, gallbladder wall thickening, pericholecystic fluid, common bile duct dilatation, sonographic Murphy sign).
---
Did this answer your question?
Additional feedback? (Optional)
Thank you for your feedback!