Answer
Subcutaneous lipomas are primarily cosmetic issues. Lipomas in other locations may cause luminal obstruction or hemorrhage. The images below show a duodenal lipoma that caused gastrointestinal hemorrhage and required removal.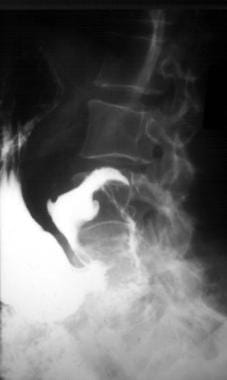 Upper gastrointestinal series shows duodenal lipoma with central ulceration where the overlying mucosa has thinned, ulcerated, and bled.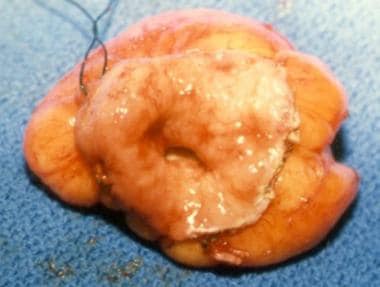 Duodenal lipoma resected through a duodenotomy. Overlying mucosa with central ulceration removed and lobulated fatty tumor shelled out intact with capsule. The mucosa was then sutured closed, and the duodenotomy closed. The stitch was placed to orient the specimen for pathologic examination.
---
Did this answer your question?
Additional feedback? (Optional)
Thank you for your feedback!