Answer
Answer
The cell bodies of sensory neurons of spinal nerves are located in the dorsal root ganglia. [3, 4, 5] Each dorsal root contains the input from all the structures within the distribution of its corresponding body segment (ie, somite). Dermatomal maps portray sensory distributions for each level. These maps differ somewhat according to the methods used in their construction.
Charts based on injection of local anesthetics into single dorsal root ganglia show bands of hypalgesia to be continuous longitudinally from the periphery to the spine. Maps derived from other methods, such as observation of herpes zoster lesion distributions or surgical root section, show discontinuous patterns. In addition, innervation from one dermatomal segment to another overlaps considerably, more so for touch than for pain. As the dermatomes travel from the back to the chest and abdomen, they tend to dip inferiorly. [6]
See the following dermatome maps.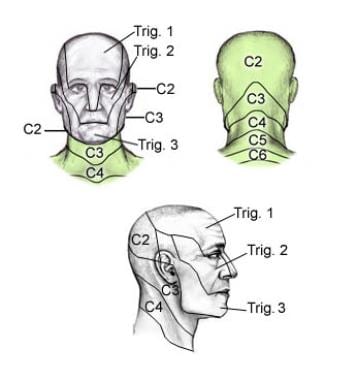 Dermatomes of the head, face, and neck.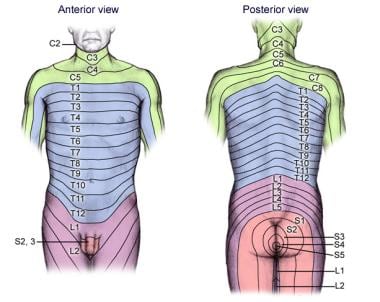 Dermatomes of the trunk and back.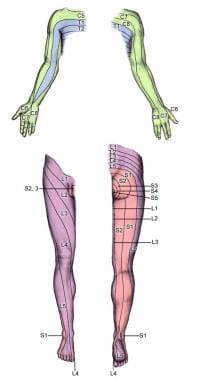 Dermatomes of the extremities.
---
Did this answer your question?
Additional feedback? (Optional)
Thank you for your feedback!