Answer
Answer
The surface of the skin is divided into specific areas called dermatomes, which are derived from the cells of a somite. These cells differentiate into the following 3 regions: (1) myotome, which forms some of the skeletal muscle; (2) dermatome, which forms the connective tissues, including the dermis; and (3) sclerotome, which gives rise to the vertebrae. A dermatome is an area of skin in which sensory nerves derive from a single spinal nerve root (see the following image).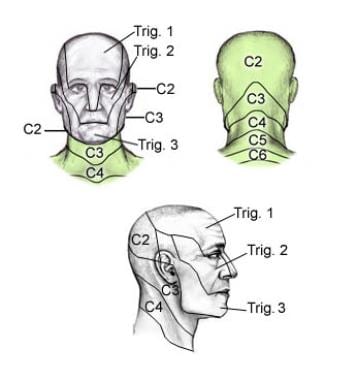 Dermatomes of the head, face, and neck.
---
Did this answer your question?
Additional feedback? (Optional)
Thank you for your feedback!