Answer
A pulley suture is a modification of a vertical mattress suture. A vertical mattress suture is placed, the knot is left untied, and the suture is looped through the external loop on the other side of the incision and pulled across (see the image below). At this point, the knot is tied. This new loop functions as a pulley, directing tension away from the other strands.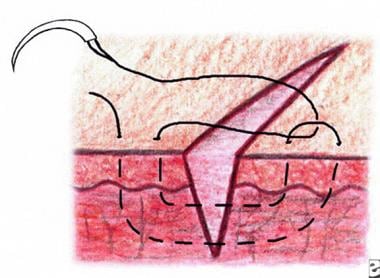 Pulley stitch, type 1.
---
Did this answer your question?
Additional feedback? (Optional)
Thank you for your feedback!