Answer
A vertical mattress suture is a variation of a simple interrupted suture. It consists of a simple interrupted stitch placed wide and deep into the wound edge and a second more superficial interrupted stitch placed closer to the wound edge and in the opposite direction (see the image below). The width of the stitch should be increased in proportion to the amount of tension on the wound—that is, the higher the tension, the wider the stitch.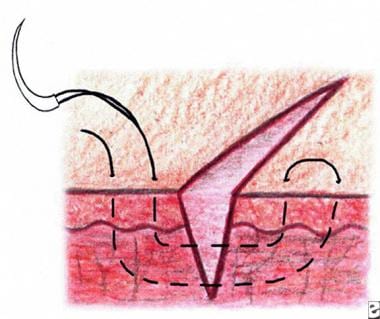 Vertical mattress suture.
---
Did this answer your question?
Additional feedback? (Optional)
Thank you for your feedback!