Answer
CT scanning is the ideal study to determine if the patient has abscesses, and it can be used to guide percutaneous drainage of these abscesses. Fistulas may also be detected on CT scans. CT scanning is best for demonstrating intra-abdominal abscesses, mesenteric inflammation, and fistulas. (See the following images.)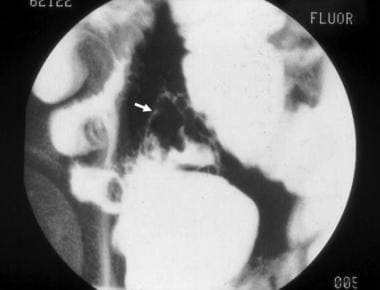 Inflammatory bowel disease. This computed tomography scan from a patient with terminal ileal Crohn disease shows an enteroenteral fistula (arrow) between loops of diseased small intestine.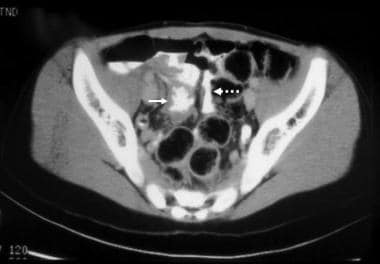 Inflammatory bowel disease. A teenage patient with Crohn disease underwent a contrast-enhanced upper gastrointestinal computed tomography study with small-bowel follow-through. Several loops of small bowel are in the pelvis. Note there is a loop of distal bowel with a thickened wall (solid arrow), which is contrasted with a less involved loop of bowel in which the intestinal wall is not thickened at all (dotted arrow).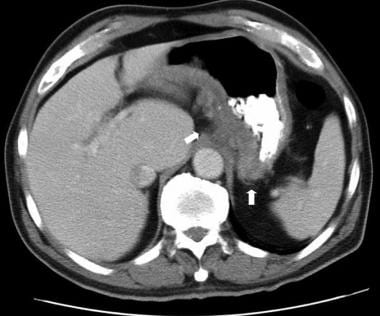 Inflammatory bowel disease. Computed tomography scan depicting Crohn disease in the fundus of the stomach.
---
Did this answer your question?
Additional feedback? (Optional)
Thank you for your feedback!