Answer
Barium can be refluxed into the terminal ileum in many cases (see the first image below), which can assist in the diagnosis of Crohn disease. The string sign (a narrow band of barium flowing through an inflamed or scarred area) in the terminal ileum is typical of one form of ileal Crohn disease observed on radiographs (see the first image below). Barium enema is contraindicated in patients with moderate to severe colitis, because it risks perforation or precipitation of a toxic megacolon (see the second image below).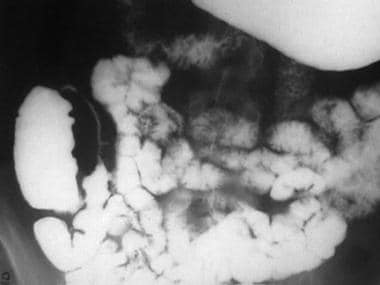 Crohn disease involving the terminal ileum. Note the "string sign" in the right lower quadrant (viewer's left).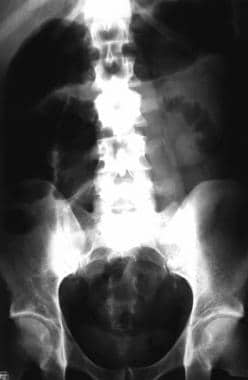 Toxic megacolon. Courtesy of Dr. Pauline Chu.
---
Did this answer your question?
Additional feedback? (Optional)
Thank you for your feedback!