Answer
Rectal sparing is a typical but not constant feature of Crohn disease. However, anorectal complications (eg, fistulas, abscesses) are common. Much less commonly, Crohn disease involves the more proximal parts of the GI tract, including the mouth, tongue, esophagus, stomach, and duodenum.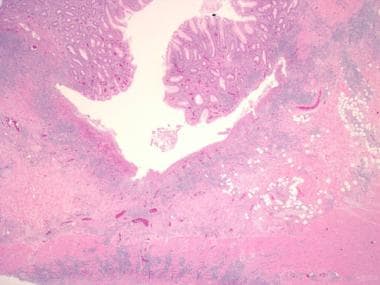 Deep, fissuring ulcer in a patient with Crohn disease. Note the increase in submucosal inflammation and scattered lymphoid aggregates.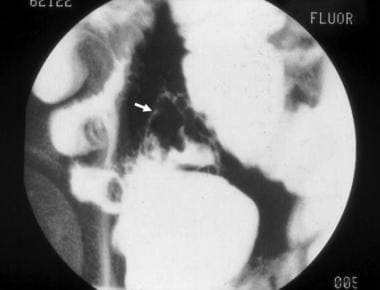 This computed tomography scan from a patient with terminal ileal Crohn disease shows an enteroenteral fistula (arrow) between loops of diseased small intestine.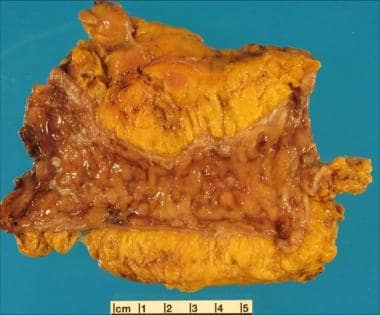 Cobblestone change of the mucosa of the terminal ileum in a patient with Crohn disease. Communicating fissures and crevices in the mucosa separate islands of more intact, edematous epithelium.
---
Did this answer your question?
Additional feedback? (Optional)
Thank you for your feedback!