Answer
Hepatitis C is an infection caused by the hepatitis C virus (HCV) that attacks the liver and leads to inflammation. The World Health Organization (WHO) estimates that about 71 million people globally have chronic hepatitis C, with approximately 399,000 dying from this infection, primarily due to cirrhosis and hepatocellular carcinoma. The image below depicts the HCV genome.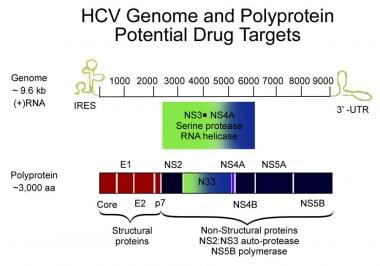 Hepatitis C viral genome. Courtesy of Hepatitis Resource Network.
---
Did this answer your question?
Additional feedback? (Optional)
Thank you for your feedback!