Answer
Acute gastritis is a term covering a broad spectrum of entities that induce inflammatory changes in the gastric mucosa. Several different etiologies share the same general clinical presentation. However, they differ in their unique histologic characteristics. The inflammation may involve the entire stomach (eg, pangastritis) or a region of the stomach (eg, antral gastritis). Acute gastritis can be broken down into two categories: erosive (eg, superficial erosions, deep erosions, hemorrhagic erosions) and nonerosive (generally caused by Helicobacter pylori). See the images below.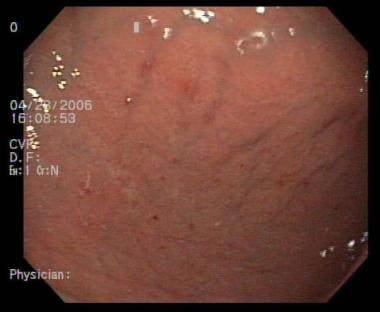 Acute gastritis with superficial erosions.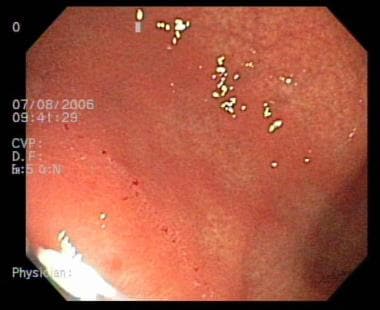 Mucosal erythema and edema consistent with acute gastritis.
---
Did this answer your question?
Additional feedback? (Optional)
Thank you for your feedback!