Answer
Choledocholithiasis refers to the presence of one or more gallstones in the common bile duct. Usually, this occurs when a gallstone passes from the gallbladder into the common bile duct (see the image below).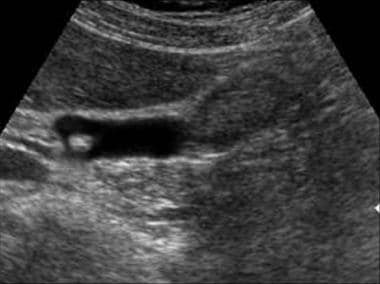 Common bile duct stone (choledocholithiasis). The sensitivity of transabdominal ultrasonography for choledocholithiasis is approximately 75% in the presence of dilated ducts and 50% for nondilated ducts. Image courtesy of DT Schwartz.
---
Did this answer your question?
Additional feedback? (Optional)
Thank you for your feedback!