Answer
Cholelithiasis is the medical term for gallstone disease. Gallstones are concretions that form in the biliary tract, usually in the gallbladder (see the image below).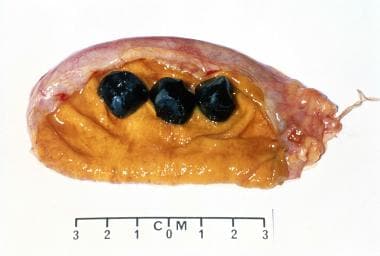 Excised gall bladder opened to show 3 gallstones. Image from Science Source (http://www.sciencesource.com/).
---
Did this answer your question?
Additional feedback? (Optional)
Thank you for your feedback!