Answer
Answer
An individual's red cells are initially mixed in a small gel-filled tube that contains reagent anti-D. The specimen is centrifuged and assessed for agglutination. Agglutination seen at the top indicates a strong positive reaction; agglutination seen at the bottom signifies no reaction. The reaction is graded on a scale of 0 to 4+. See the image below.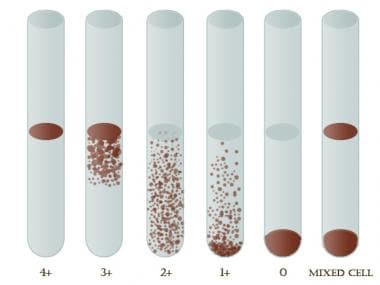 Column agglutination "gel card." Image created by Jaye Parsley.
---
Did this answer your question?
Additional feedback? (Optional)
Thank you for your feedback!