Answer
Answer
An individual's red cells (in a 2%-5% saline suspension) are mixed in a test tube with anti-D reagent. The specimen is mixed gently. After centrifugation, the pelleted cell button is gently resuspended and examined for agglutination. Agglutination indicates a positive reaction. The reaction is graded on a scale of 0 to 4+. See the following image.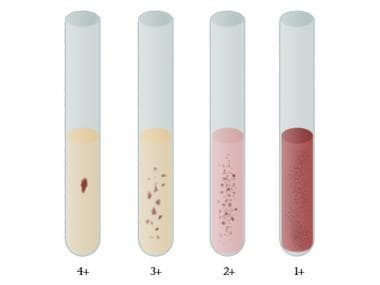 Manual tube testing. Image created by Jay Parsley.
---
Did this answer your question?
Additional feedback? (Optional)
Thank you for your feedback!