Answer
If the patient can tolerate a barium enema, this study may help in the evaluation of colonic lesions (see the following images).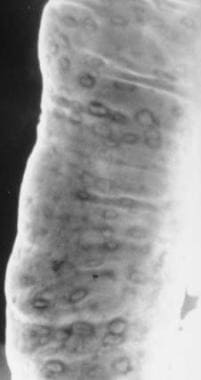 Aphthous ulcers. Double-contrast barium enema examination in Crohn colitis demonstrates numerous aphthous ulcers.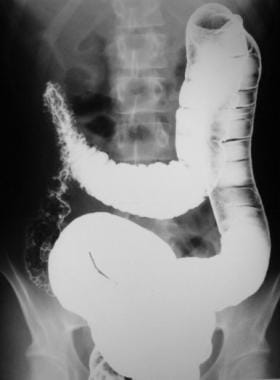 Double-contrast barium enema study demonstrates marked ulceration, inflammatory changes, and narrowing of right colon in patient with Crohn colitis.
Fistulae can also be detected by barium studies of the digestive tract or through injection into the opening of the suspected fistulae (see the image below). [68, 69, 70]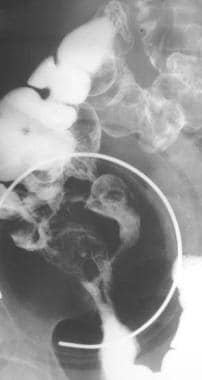 Enterocolic fistula in patient with Crohn disease. Double-contrast barium enema study demonstrates multiple fistulous tracts between terminal ileum and right colon adjacent to the ileocecal valve (so-called double-tracking of ileocecal valve).
---
Did this answer your question?
Additional feedback? (Optional)
Thank you for your feedback!