Answer
The peritoneovenous shunt is an alternative for patients with medically intractable ascites (see image below).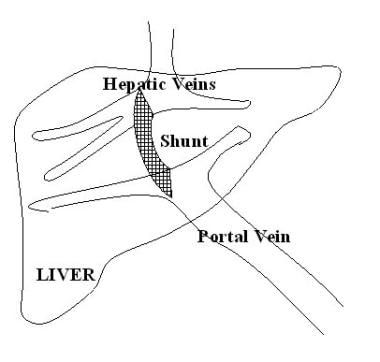 Transjugular intrahepatic portosystemic shunt (TIPS).
This is a megalymphatic shunt that returns the ascitic fluid to the central venous system. Beneficial effects of these shunts include increased cardiac output, renal blood flow, glomerular filtration rate, urinary volume, and sodium excretion and decreased plasma renin activity and plasma aldosterone concentration. Although it has largely been supplanted by TIPS, peritoneovenous shunting has been shown to improve short-term survival (compared with paracentesis) in cancer patients with refractory malignant ascites. [19] The AASLD suggests considering peritoneovenous shunting for patients with refractory ascites who are not candidates for paracentesis, transplant, or TIPS (class I, level A recommendation). [8]
The AASLD recommends that patients with cirrhosis and ascites be considered for liver transplantation (class I, level B recommendation). [8]
---
Did this answer your question?
Additional feedback? (Optional)
Thank you for your feedback!